While we know it's difficult to avoid plastic completely, here are some basic tips to avoid single-use plastic worst offenders! 
1. Swap your plastic water bottles for a reusable one. 
Using reusable water bottles is becoming easy for consumers around the world. If you are in the USA, I suggest you download the new app called Find Tap. This revolutionary app explains how and where you can refill your water bottle. It also states the locations, hours, options of water (sparkling, filtered, flavored, or chilled), and many other details. After testing the app, I couldn't help but notice that most of the refill places offered free filtered water! Yes you read that right! FREE :) It is also very wallet friendly to carry around your own bottle.
One of my personal favorites and why it was chosen is our Vibra Eco Reusable Bottle. Why? This bottle is compact, foldable, and so light weight. In my zero waste journey and being on the go, I realized it wasn't convenient nor realistic for me to carry my heavy glass and steel water bottles everywhere.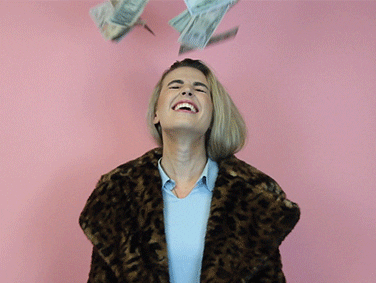 2. Swap your plastic bags at the grocery store for a reusable grocery bag.
According to The World Counts, around the world we use a total of 160,000 bags a second. That is insane! In the US it is estimated each of us trash (not recycle) about 170 plastic bags a year. Bringing a small compact reusable bag makes it easy to avoid creating unnecessary waste. It is all a matter of habit. Once you become aware of these facts, the double plastic bagging at certain supermarkets will start to make you cringe.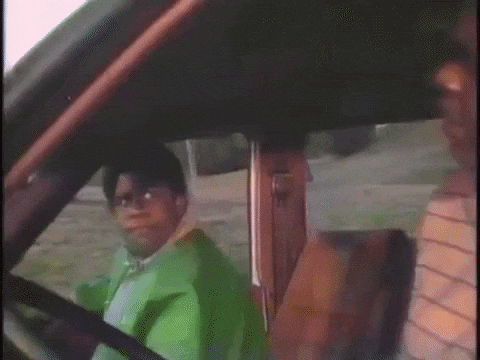 Check out this Reusable Mesh Bag!
3. Swap your cafe plastic cup for a reusable one. 
Many of you reading this are always on the go like myself. When I started my own remote work journey, I had the opportunity to go to a cafe and sit down and enjoy a nice cup of joe. Realistically, when you have a 9-5 job and are hustling in a city, there's no time for that, so you opt out and ask for a to-go-cup. According to Carry Your Cup, it is estimated the average American office worker uses about 500 disposable cups a year. Don't worry - I'm not insinuating it is time to say bye to your love for coffee or tea. I know I can't, but it is a lot of cups a year. 
My tip: Use a mug from the cafe if you have time. My preference is carrying small glass mug in my bag. It is important that the mug is easy to carry, clean, and has a safe lid so it doesn't spill while you're drinking.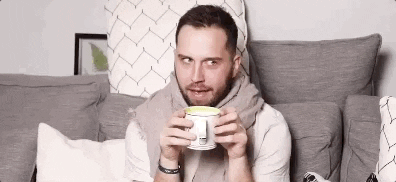 Check out this Vibra Eco Cafe Cup!
4. Say no to plastic straws and use reusable ones.
Straws have caused quite the stir this year after an image emerged of a sea turtle with a straw up it's nose. The turtle became the poster child of the very real and heartbreaking realities our ocean animals are facing right now. Due to this viral video - there are many other biodegradable or more eco-friendly straw options. It is estimated the average American uses about 540 plastic straws a year. Banning straws won't stop ocean contamination alone, but it is definitely a start. 
 Check out these Rainbow Steel Straws! 
5. Use your own utensils when you eat out to avoid plastic utensils. 
According to Business Insider, people in the US are now spending more eating out than eating in - with most of the food coming with plastic utensils, plastic containers, and in plastic bags. It is estimated the average American uses 1,095 plastic utensils a year. With that said, it is an obvious choice to why using your own reusable utensils is necessary. Most plastic turns into trash after one single use. Unfortunately even if you are happy you recycle, the truth is 79% of all plastic waste ends up in landfill, or gets stuck in our natural world.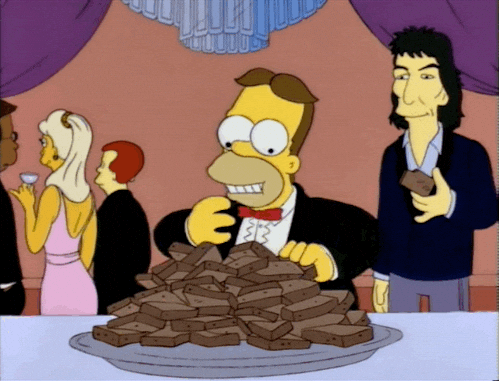 No need to use your hands - we've got you covered! :) Check out our Bamboo Set.
Thanks for reading! Thanks for doing the best you can. I hope these tips were helpful. Have more tips? Share them in the comment section. 
Do your best. Be conscious, not perfect. Your decisions today will impact the wellness of the world of the future.